Our environment is our biggest asset. The air we breathe, the habitat we reside and lead all our lives in all parts of this environment. And it has to be clean for us to not only live healthily but survive. Air pollution, however, becomes a huge hindrance in this matter which is mostly caused by industrial pollutants, resulting in destroyed human health.
Therefore, to keep us all safe, It is the duty of manufacturers to find and use the best quality filter bags and maintain a clean atmosphere.
With the growing number of industrial activities, air pollution has become an epidemic. There is a countless number of factories setting up every now and then, adding to this alarming situation even further. Poor air quality is not only harmful to health, but it also kills people.
According to WHO,
4.2 million premature deaths occurred in 2016 only, due to bad air quality
Another study by the Environmental Protection Agency (EPA) found out that 50% of the entire pollution in the US is caused by industrial activities. These issues are occurring around the world, where the pollutants are dispensed in the open atmosphere.
That makes one wonder how hazardous would it be for the employees working in these factories, directly exposed to the threat. The alarming reality of the modern world calls out for us to take measures to ensure safety precautions that keep the environment habitable. We have lots of best industrial filter for our company to save the environment
The use of filtration methods in factories is one of the major safety measures that must not be ignored. In this article, we will discover how to find high-quality filter bags that cater to your factories' demands efficiently.
What are Filter Bags and Why Are They Important?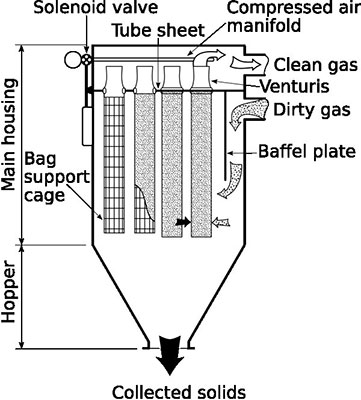 Filter bags are used in the filtration process which helps in cleaning the air by collecting the dust in the dirty air. These are also known as Baghouse filters or bag filters. These air filtering devices are placed within the housings of the filtration products.
The polluted air enters the filtration system where it collects the dust and cleans the air of gases that are produced during commercial processes. Once the air is particle-free after, it is sent back into the atmosphere. This way, the workers in the factories stay safe from inhaling hazardous gases as clean, breathable air is continually provided.
It is crucial for any manufacturing facility to install a filtration system to ensure a good working atmosphere for the employees. Environmental Protection Agency had imposed the Clean Air Act in the 1970s to improve and protect the air for every human being. The use of filtration systems has experienced good growth ever since.
While we understand the usage and importance of the filtration units in our factories, we must also know how to choose the right and best quality filter bags as per the need of our industrial processes. Moving further, we will discuss the tips that will help you pick the best quality filter bags for your manufacturing facilities.
5 Tips to find the Best Quality Filter Bags
There are many types of filter bags available in the market including baghouse filter, dust cartridge filter, and standard filter bag. With so many options at hand, it becomes difficult to find the right choice for a specific industry or factory. Here are some tips to help you to find the right quality filter bag.
1. Sizes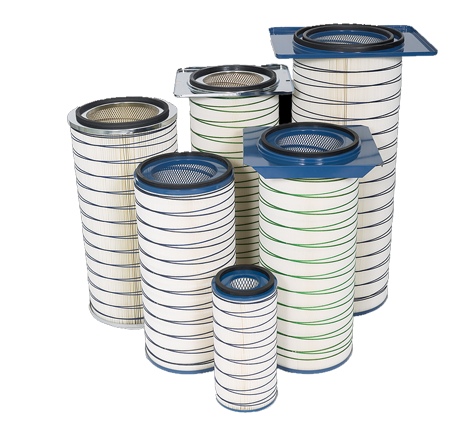 There are different sizes available for filter bags. Some baghouse filter manufacturers provide limited sizes that might not fit your collector. Therefore, it is recommended that you find a filter bag supplier who can provide quality filter bags in a variety of sizes for you to choose from.
Standard sizes in filter bags have a diameter of 4", 7 and 7.5" while the available lengths are 16" and 32" for each size. The standard filter bag would just fit any filter housing. However, if you do not have a heavy flow, you can opt for smaller sizes around 3".
2. Micron Ratings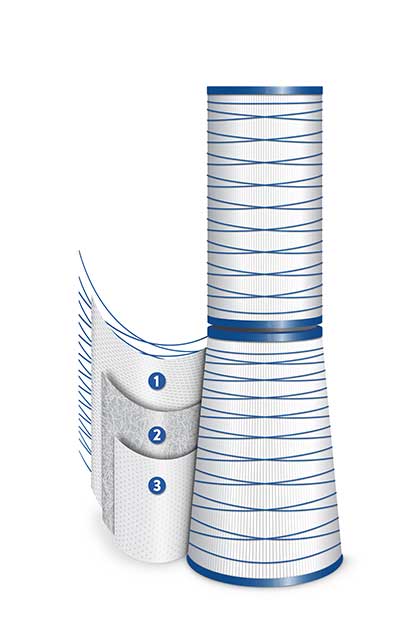 A micron is a unit of measurement for extremely minute objects. A micron is defined as 1 millionth of a meter (or 39 millionths of an inch). It is used to measure objects as small as sand grains, human hair, and bacteria. In the case of filter bags, the microns measure perforation (tiny holes) in a filter bag.
If a filter bag has the perforation of 5 microns, it will only let 5 particles to pass through. Micron ratings for quality filter bags start from 1.5 microns and go up to 1200 microns. You must find the one most suitable for your manufacturing facility.
3. Fabrics
There are plenty of fabric options available for filter bags while the standard for industrial use is polypropylene, polyester, Nylon, and Nomex. Other fabric choices are also available to suit different and special applications. There are different fabrics available for different kinds of temperatures they would be used in.
For example, Nomex has a recommended temperature of 400°F for continuous operation, while Acrylic is a dust collector specialty filter bag. You must find a filter bag supplier that offers a wide range of fabric options to choose from. Baghouse manufacturers that understand the importance of different fabrics for specific industries, may prove to be the best suppliers to purchase the material from.
4. Strongly Manufactured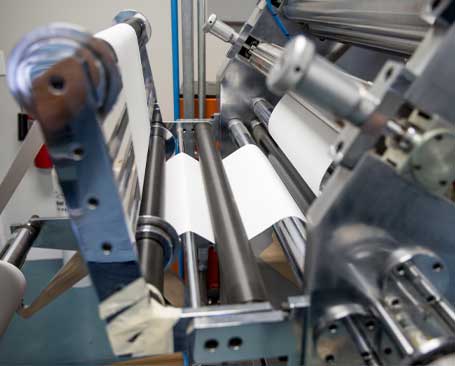 For long-lasting performance, your filter bags must have a maintained standard. If the filter bag is not properly sewn and manufactured, it can get worn out in the long run, letting the dust particles pass through, into the environment, causing unwanted disruption.
Therefore, you must always make sure to find reviews for the filter bag manufacturer you before you decide to make a purchase decision. Filter bags are a crucial investment and the quality of its build matters most. No one likes to have a product that is not properly and carefully produced.
5. Measurements
One of the most important things while buying baghouse filters is to understand that with technological development, the majority of the dust collectors have become advanced and upgraded. Therefore, it is rather wise to measure the filters accurately before ordering the quality filter bags to avoid any problems later.
Conclusion
Air pollution can cause major problems for the environment of your factory, however, choosing the right bag filters can help maintain a good working atmosphere for your workers, resulting in better overall productivity.