Choosing the right filter that works effectively against contaminants present in your water may seem easier, but it is a lot more about a sensible decision. Any wrong decision can cost you in the long run. This article carries everything you need to know about Filter Cartridge and Microns for water filtration
Filters extract contaminants from the water. A variety of materials are used in the manufacturing of filters. The most popular are wound yarn, polypropylene, polyester, cellulose, plastic, fiberglass and cotton.
They come in many sizes which makes it very difficult to pick the best industrial filter based on your preferences. Among the vast options, there are two special kinds: Surface Filter Cartridges and Depth Filter Cartridges. Let's discuss each separately.
Surface Filter Cartridges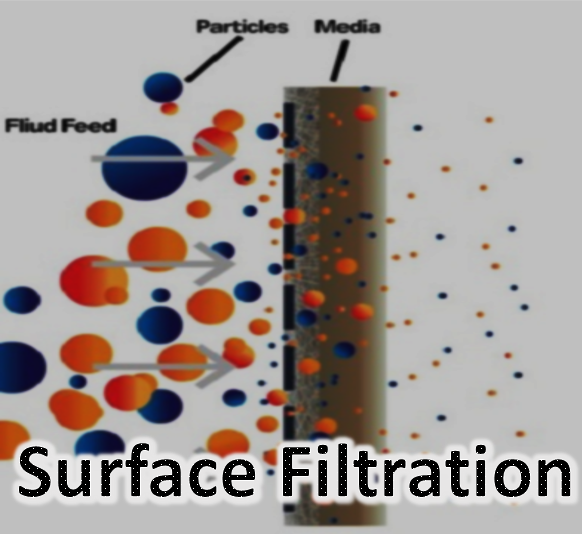 Surface filtration is carried down on the liquid membrane surface. Polypropylene, Teflon or nylon sheets are plisse and tied to ends for high filtration. The pollutants are captured on the sheet's surface which then forms a layer supporting intense filtration.
When pressure drops, the filter cartridge can sometimes be withdrawn and cleaned off from the filter casing. The value of surface filters lies in their ability to wash and reuse the cartridge.
Filters which are commonly used as coarse pre-filters, typically between 30 and 500 microns, may also be used on sub-micron applications. The reason is simple — their definable pore sizes and composition make the filtration stable and fine.
The Filtration levels can range between 50 microns and 0.04 microns. A surface filter (pleated) has a much higher filtration rate than a profound filter when it comes to compensating the inadequacy of space. The standard 10′′x 2.5′′ cartridge or higher filtration areas can go up to 11 square feet.
These filter papers and machines have the advantage of being inexpensive, easy to install, power-free and wastewater-free. Nevertheless, cartridge filters are simple to change and are easy to clean and reuse in the case of some plunged cartridges.
Depth Filter Cartridges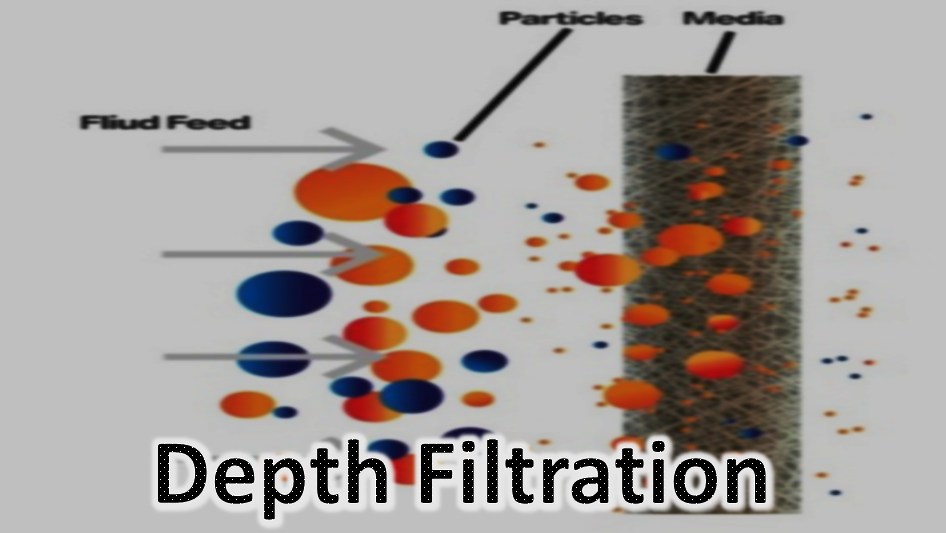 As the name suggests, depth filter cartridges extract contaminates deeply from your water. They can collect larger particles on the surface and smaller particles below the surface up to the middle of their core. The woven lines, twisted or melt-blown ones. They work best when it comes to filtering a range of particle sizes.
Depth filters absorb more sediment and generally hold more sediment compared to the surface filter cartridge. They filter water without any loss of pressure. These filters are highly effective against water contamination and can extract a high quantity of particles without compromising the efficiency of separation. What's more, they are also highly effective oil mist collectors. One example of a depth filter can be a micron filter.
Microns for Filters
Water filter treats minerals, metals, chemicals, and bacteria present within your water. These machines catch the toxins instead of killing or sterilize them. But, it is important to consider microns for filters, before paying money for them.
Based upon the depth of the pore, molecules are trapped into the filter and cannot get through the pores. A micron is an indicator of how effective the filter is for smaller particles.
Why should you consider microns for a filter? The question is quite obvious to raise. It is because the number of microns is an indicator of the performance in the purity of a container. It simply means — the bigger the micron, the more you take pure H20 out of the atmosphere. Items such as activated charcoal and reverse osmosis filters can also be associated with micron filter sizes.
A tank of one or less micron-scale and portable water filters for other water collection systems are commonly used in buildings. One micron filter eliminates parasites and many bacteria from the water and you can reuse the liquid bags of filter after washing.
The scale of bacteria usually goes from 0.4 to 2 microns. In order to ensure that all the potential bacteria are eliminated, 0.4 microns or less in terms of filter size should be selected as the size of the container. Sometimes, this is more expensive, but for certain water supplies, it can be worth it.
More than often, one micron is sufficient. It is estimated that 99.9% of all bacteria will be eliminated from the water by this filter scale. If chlorine has already been used in your water supply, many of these bacteria will nevertheless no longer appear in the water and filtration for heavy metals or other contaminants is more efficient.
The smaller the micron, the easier for filtering. But, it comes with various downsides. With finer pores, flow capacitance and the rate will decrease. This will become a concern more often if you use sediment in the supply of water.
Larger pores in your system make the filter less resistant. Consequently, replacing the filter is less required. If you do not need an excessively fine micron filter, bigger pores may be better blocked or often retained for smaller pores.
A 550-micron filter traps 50 micron or larger particles, whereas a 2-micron filter traps 2 micron or larger particles.
The absolute micron filter is one that captures 99.9% of the microns and larger particles. They are also known as' nominal or absolute. A micron filter captures 85% of microns and larger particles. Nominal filters may be perfect for most of the applications, but an actual filter may be needed when very high-quality water is required.
So, Which Type Of Filter Cartridge Should You Choose?
It is important to check the best filter with different cartridges or microns.
In general, for pre-filters ranging from 30 to 50 micron, plated surface filters are purposed. For fine sediment, with a spectrum of 1-5 micron filters, dual-grade depth filters may be used. Such filters start at 50 outside and pass through a wide range of sediment particles to microns within. Dual-grade filter cartridges are separated from the normal spun or wound filters by 2.3 times the volume of sediment.
So, choosing a filter cartridge is a subjective decision. You need to consider your needs and preferences before purchasing the one.